Skip to main content
It looks like you're using Internet Explorer 11 or older. This website works best with modern browsers such as the latest versions of Chrome, Firefox, Safari, and Edge. If you continue with this browser, you may see unexpected results.
What is your Industry Code?
Featured Reference Books (print)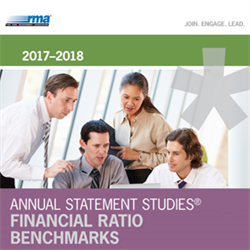 RMA Annual Statement Studies
(REF DESK) HF5681.B2 R6x
Additional related print reference books:
Current Press Coverage?
Don't forget to check the
article databases
to find out what's currently being written about the industry in the business press.
UWM Libraries Subscription Databases: Industry Profiles
Open-Access Web Sites
UWM Libraries Subscription Databases:
Market Share/Rankings
Market share is the "portion of the total sale of all brands of a product competing in one market captured by one product...a critical factor in determining competitive position." (AMA Dictionary of Business and Management)
__________________________
Trade/Industry Associations
Good resources for industry information may often be found on industry association websites.
To find the sites for specific trade associastions, either conduct a
Google search
for:
name of your industry and association
or try one of the following links: